hallo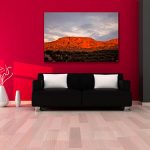 Thanks for landing on our page:
Do call us on 020 8772 1700 if you'd rather speak to us  – we love  talking and helping our clients.
Giclee printing
Genie Imaging is a  London based  film scanning, giclee printing and exhibition and display laboratory.
We specialise in Giclee printing and film scanning  for exhibitions and fine artists.
Film scanning
We have the highest quality scanning solutions available at Genie Imaging. So please take advantage of our expertise in supplying digital versions from all types of Black and White, colour negative or transparency film . We handle all formats form 35mm to 5×4 film. we also hire use of our film scanners by the hour.
Genie Imaging comes from an analogue background over 27 years. Genie Imaging is one of London's best destinations for quality large format digital inkjet printing for exhibitions and interiors or custom picture framing.
Bespoke Framing and Mounting
We are used to working with artists to produce the finest output on our Giclee printers for fine art or archival display.We supply a huge range of photographic printing services from  photo printing to retouching .We can display mount or seal images and our framing service offers a wide range of frames., We specialise in printing edition fine art giclee prints to amazing canvas prints. , Thus, we continue to supply design and advertising agencies and marketing companies as well as fulfilling the needs of our keen amateur photographers and  enthusiasts  and family archivists.
Located in Wandsworth Common and Wimbledon we are a real photographic printing resource for South West London.
Canvas prints
Our print to canvas service, lets you print your photo on the finest artist grade canvas ensuring that your memories are preserved. Genie Imaging's "canvas print from your photo" service is  second to none and uses only the finest artist stretchers for real longevity.
Giclee  printing and film scanning for customers in South London from Clapham, Wandsworth Common, Wimbledon, Brixton, Stockwell , Waterloo , Nine Elms , Putney,Earslfied and Richmond in the West has been the staple of our business since 1989.
We look forward to helping you get the very best from your images.