Fine Art and Giclee Prints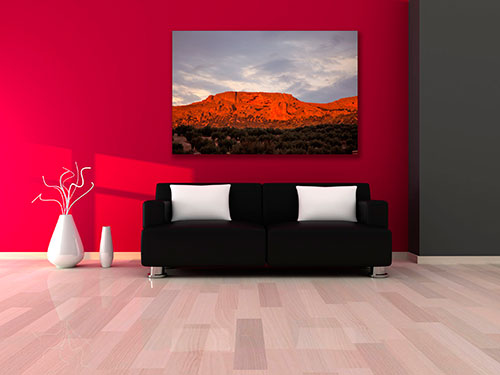 How do you produce Fine Art and Giclee Prints at Genie Imaging?
Genie Imaging's Fine Art and  Giclee printing services in London uses Ultrachrome  K3 inks on an Epson  9890 12 ink printer.
Can I see a proof strip before the final artwork is output?
All our Fine Art  and Giclee prints are looked at in great detail by our skilled staff and we welcome requests to ask for an additional proof strip to assess the progress of your job. These are charged at an extra £7.00 payable separately. Just add this to your basket after you have ordered your print. We will send you proof print strips before we print the final artwork. In this way you can see a sample of the print before we output the whole artwork. We like to work with you to achieve the very best results.
Do you certify limited edition giclee prints?
For an additional payment we will offer certificates of authenticity.
Can you mount and frame fine art prints?
We also have a full mounting service for displaying your large format prints. Larger sizes only will be returned in a cardboard tube. We recommend clients that want their fine art prints framed, mounted or sealed  to contact us directly to discuss options in detail with a technician on 020 8772 1700
We offer various paper types to print on:
Fine Art Regular Matt ( Genie low cost paper print)
Hahnemuhle Bamboo 290gsm
Hahnemuhle Photo Rag 308gsm
Hahnemuhle Photo Rag Ultra smooth 305gsm
Hahnemuhle Fine Art Pearl 285gsm
Hahnemuhle Photo Rag Bright White 310gsm
Hahnemuhle William Turner 190gsm