Custom Photo Enlargements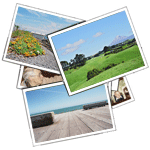 Can you produce Custom photo enlargements on photographic paper?
Custom photo enlargements at Genie Imaging  are printed onto Fuji Crystal Archive silver halide paper. We aim for  outstanding results. Your files are always checked for best printing results by opening them in Photoshop . If necessary we will output them time and time again until we are satisfied. This is the very nature of a custom photo enlargement –  photo perfection in action .
How do I submit my files ?
Custom Photo Enlargements will need a certain file size in order to produce optimum photographic prints.  A guide is available here. 
If enlarging photos for your family archive or portfolio  then we ,at Genie Imaging in London, have the expertise. Our online software will enable you to crop and edit your images until you have the prefect enlargement ready to send to our dedicated photographic printers. We will naturally take care of all the considerations of colour and saturation.
Why are custom photo enlargements more costly than digital photo prints?
We recognize that this enlargement will be part of your memories for years to come  and pride ourselves on producing a real one off memory. Naturally this means that we spend much more time getting your image printed onto photo paper correctly. If you are looking for excellence and an outstanding print that stands the test of time – we would definitely recommend this service.
Customer satisfaction guarantee
Actually we are so proud of what we do that we will reprint until you have exactly what you want or refund the money in full! Cannot say fairer than that!